Its time to let go

breath and release

It's time to Retreat

Knysna, Garden Route

It's time to Re-Connect

forest freedom

It's time to Retreat

nature nurtures

It's time to Self Retreat

Yoga on the forest edge

essential healing

It's time to release

Creative expression

It's time to Self Retreat

Its time to Self Retreat

salute to the sun

Healing through nature

It's time to Retreat

It's time to Retreat

revitalising ocean energy

Revive & Restore

it's time to self nurture
It's time to Retreat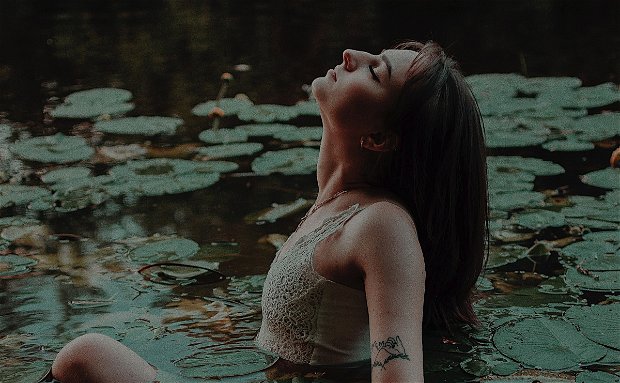 Where the whispers of the forest soothes your soul
We offer unique 'Self Retreats' where you get to choose from a myriad of therapies and adventures to suit your own personal needs. We also offer Breathwork Retreats for deeper inner work. See links below for more info.
We are close to Knysna in the heart of the Garden Route where you will experience magical forests, rich bird life and pristine beaches. All you need to restore and inspire your spirit.
DATES: Monthly 10th - 20th (Other Dates available on request)
RATES - All INCLUSIVE - 3 delicious Vegan meals and Accommodation included.  Single supplement an extra 30%. See the pictures and links below for more details
3 day/night Retreat ~ R6,000
6 day/nights Retreat ~ R12,000
9 day/nights Retreat ~ R18,000
50% deposit confirms your dates 
What's Coming Up
Sometimes we need to let it out. Sometimes we need to bring it in. We explore how various breathwork modalities can release trauma, neutralise anxiety, restore harmony, and invoke vitality. 
Read more...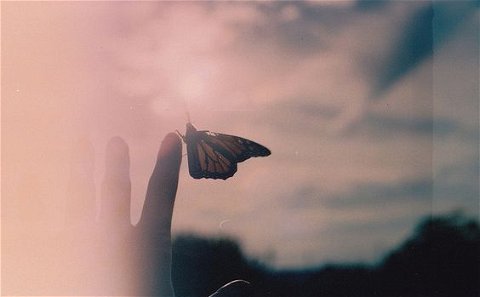 Watch this space...
Up and coming retreat info. 
Retreat Experiences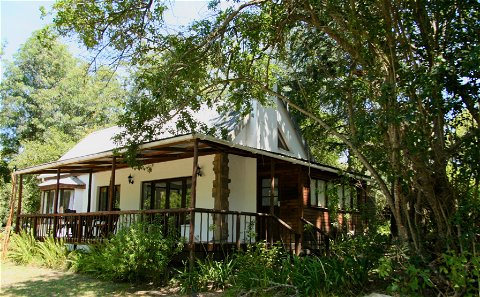 Creative spaces to stay
Peace of Eden offers . . . creative simple and comfy accommodation in a variety of natural and forest settings all with their own unique moods.
Accommodation units can be shared or single they all have shared bathrooms, kitchens for making tea and snacks and private or shared bathrooms - ( single supplement applies) 
Retreat House - 4 x private bedrooms, situated in the main retreat space with shared bathrooms
1 spacious Queen Bedroom - sleeps 1 or 2
1 medium size Double Bedroom - sleeps 1 or 2
1 x triple loft Attic Bedroom - sleeps 1, 2 or 3
1 x single Monks Bedroom - sleeps 1
Fairy tale double story Cottage
1 x loft style double bedroom 
Forest Glamping Tents
Deep Forest - Double bed - sleeps 1 or 2
Firefly - Double bed - sleeps 1 or 2
Morning Star -Double bed - sleeps 1 or 2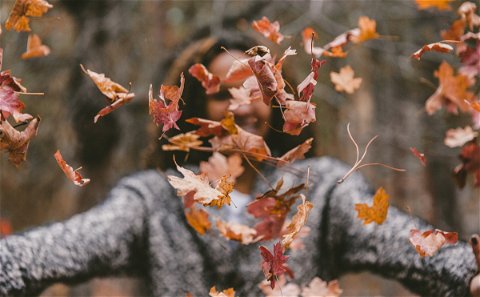 Creative Expression
It is both healing and fun to have neutral spaces to express oneself through a creative medium that possibly we seldom use, it gives us the freedom to be who ever we want to be. The use of dance, play, creative writing, music, sound journeys, and story telling, encourages us to spread our wings, to explore our inner landscape and to flourish by letting free all our inhibitions. 
Story Telling
Creative Writing
Dance - Movement Medicine, Somatic movement
Sound Journeys
Art - Clay work, drawing, 
We have some amazing and talented teachers and facilitators who will share their expertise and take you on a journey of fun and freedom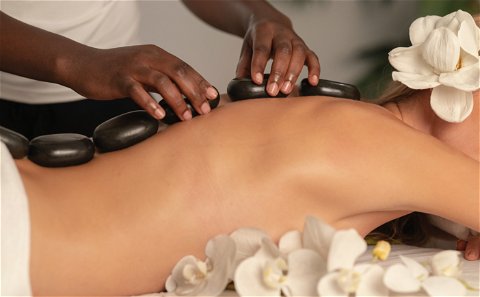 Healing Hands
Sometimes the healing touch is all you need to release stress and shift old patterns that the muscles in the body holds onto compromising our bodies ability to flourish.
We offer a variety of well trained local Practitioners who offer. . . 
Neurosoma - A massage that works to restore accurate neuro-muscular feedbak so that the bodys capcity for self repair is maximsed. It is highly restorative and effective.
Deep Tissue Massage - De-stressing the muscles on a deeper level promoting health and well being.Deep tissue massage works to lengthen and relax deep tissue. This type of massage may help manage pain and increase a person's range of motion. Deep tissue massage may be a suitable option to treat stiff sore muscles yourself after a marathon, hiking, surfing or if you feel the need for some deeper muscle release. 
Aroma Therapy Massage - An aromatherapy massage is a popular multi-purpose way of using supplemental care for health issues. The skin absorbs particular essential oils chosen for you, maintaining suppleness, it offers pain relief, and the aroma oils stimulate the limbic system in your brain, and so influence your emotions and feelings, leaving you with a sense of healing and calm.
Indian Head & Shoulder massage - The Indian head massage is an ancient therapeutic practice used in India for over 2,000 years. It is part of the practice of medicine called Ayurveda, which aims to promote long life and balance the body's energies. It is used with spice and herb oils that promote good health and skin. It starts with the shoulders, following this will move up the neck massaging and stretching to relieve any stress and tension. Finally, the scalp is then massaged along the acuppressure points on the head, and followed up by the forehead and the area around the eyes. The arms and hands also get a pressure massage releasing stress down to your finger tips.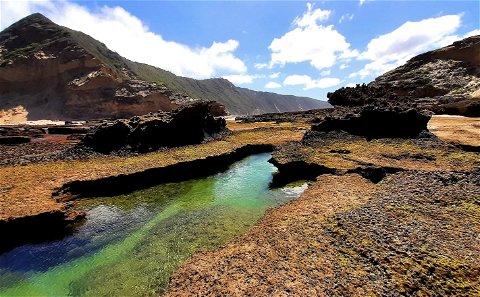 Soulful Nature Trails
Walking with the souls of your feet . . . Experience nature in a natural way and be surprised, revived and inspired as you see the beauty of the smallest creature moving in ocean rock pools and be humbled as you hug a thousand year old yellow wood tree and feel its heart beat close to yours.
Jump in the ocean, sit in a rock pool, stand under a water fall, walk barefoot over a mossy log, here the call of the Knysna Loerie as she flirts over the tree tops and listen gently for the quiet foot steps of the ancient and illusive Knysna elephants. 
Howard's knowledge and passion comes from deep within and as a young child born in Kenya he has always had a love for the smallest to the biggest of creatures. He knows every bird call and  the magical cycle of bee's, the names of wild grasses, insects and trees. He also forages for fungi and berries you can eat and will unravel the medicinal and culinary uses for each of them. 
There are 3 offerings to choose from . . . R750 per person (min 2) for a 3/4 hour outing, transport and refreshments provided
Soulful Forest walks - discover the majestic beauty of our ancient forests as you explore it with the souls of your feet and learn about its legends and the medicinal properties of the bracket fungi that grows on fallen trees
Sea shore and ocean legends - Explore rock pools, and rock formations formed by thousands of years of wind and sea and become deeply aware of the healing nature and sounds of the sea.
The Ancient Elephant Trail - Hike deep in the enchanting forest and hills of Knysna where the Elephants of history roamed and where you will see signs of Knysna's secret elephants that have survived deep in the ravines and leave clues that they are still here.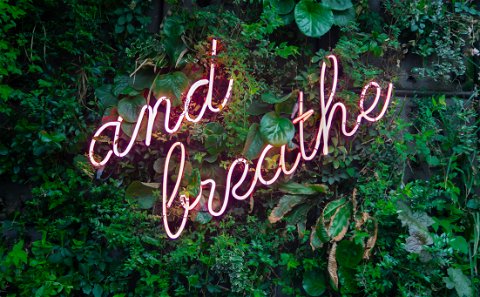 Inspirational Breathwork
Inspirational Breathwork - Conscious connected Breath
Is a healing and self-enrichment modality that utilises a conscious, continuous connected diaphragmatic breathing pattern that opens the heart, releases trauma and clears the subconscious mind and connects us to higher levels of consciousness. A full and open breath can improve your life in every area of mind, body, emotions and spirit.Through this technique coupled with body mapping, toning, affirmations and releases, one is able to connect deeply to 'self' by releasing blockages, stress,  anxiety and trauma allowing you to live with more vitality, health and joy.
Your Facilitator:
My name is Jen and I am passionate about facilitating the Breath. I have been working with Inspirational Breathwork since 2010. I was very fortunate to be taught by Joost Maijvis from the Netherlands who practised, taught and hosted Breathwork Retreats here at Peace of Eden since 2010 and Internationally for 25 years.Through his teachings I discovered the profound healing and awakening power of breath! 
'Inspiration' is derived from the Latin term 'Inspiratus' to 'breathe into and inspire'
Breath is life!
Private Session: R650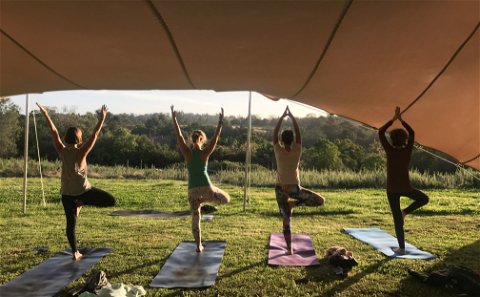 The Ancient art of Yoga
Be it outdoors on the forest edge, on the beach or in our small studio, every stretch brings strength and reduces stress. A guided Yoga class will ensure a safe practice for even the beginner Yogi. Whether you are intrigued by Hatha or Connected Flow, Iyengar or Yin, Vinyasa or Kundalini Yoga, we've got local qualified and respected teachers that we use for our classes.
Bio
ATMA O'Meara
Yoga Instructor/Health Coach
My long journey with yoga began 55 years ago with a number of yoga styles and many teachers guiding the way.
I now offer KUNDALINI YOGA (certified in 2000 and the first teacher in the Cape)YIN YOGA - the perfect feminine consort to the yang practice of Kundalini.
PREGNANCY YOGA - (pre and post partum) as well as mother and baby.
CHAIR YOGA - perfect for the elderly, as well as post-operative and/or people with compromised health issues.
SPIRITUAL COUNSELOR -(5 years as LIFELINE COUNSELOR).
AMERTA MOVEMENT - free dance system. Trained with Suprapto Suryodamo in Java, Indonesia.
Other: Reiki 1 and 2.
KAHUNA MASSAGE (level 1-5)
HEALTH COACH Institute for Integrative Nutrition (IIN), USA
FB : Atma Omeara
IG : @Radiantaging_za
Mail : [email protected]
Cell : +27 828233179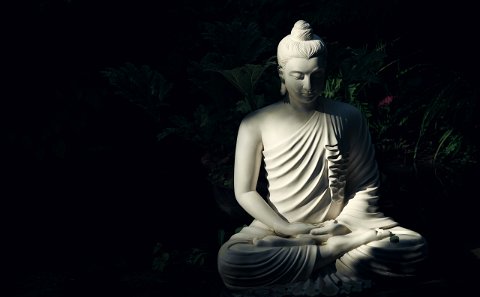 Free the Mind
Wander down to the jetty at the lily pond for a breath of fresh air and some quiet time. You could even take a dip in the deep, cooling & healing water surrounded by lotus lilies. For a more insular zen experience, ask for a session in the following options. Meditation is an Ancient practise in the East and in the West prayer can be used in a similar way. Meditation has been scientifically proven to help to reduce Stress, Hypertension, Anxiety and it also helps the body helping to heal many other physical and stress ailments. A daily mindful meditation practise will help you relax and be more at peace.
100 Breaths of Joy Meditation - Includes movement and breath culminating in a sitting meditation with some guidance on how to use the breath to take you to a deep stillness within.  
Vipassna guided Meditation - uses an ancient mindfulness meditation technique. It involves observing your thoughts and emotions as they are, without judging or dwelling on them. Research to date has found that Vipassana can reduce stress and anxiety, and benefits many other personal challenges.
Tibetan Meditation - Using ancient Tibetan chanting music in the background, and using a 'Mantra' to help you focus away from the thoughts crowding your mind you are gently guided to a point of stillness and deep relaxation.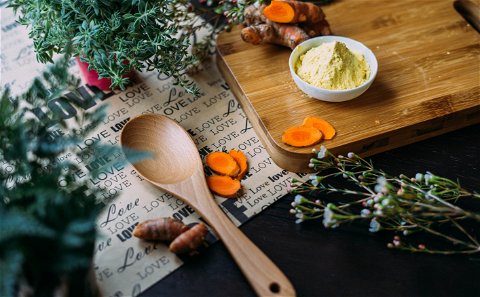 Cooking with plants
Invite more compassion into your life, and contribute to ending issues with your health, the environment, and worldwide food security. Join us for fun classes in vegan nutrition, plant-based power, and how to cook great plant based meals from a brownie to a Nut Wellington. We offer classes for beginners to advanced.
Experiences & Adventures
We have so many wonderful souls offering to facilitate their knowledge, modalities and healing therapies.Some of them are well known locals and some folk are passing by and want to share their skills with us.
RATES: The charges vary from R1000 per private session to R650, shared group activities have a minimum fee of R500 with a reduced sliding scale if there are more than one participant.
Sessions vary from 1 - 2 hours. 
Inspirational Breathwork Private Session - Jen Harvey-Butcher & Guest facilitator 
Soulful Ocean, Forest, Elephant Nature Trails - Howard Butcher 
Kundalini Yoga - Atma
Inspired Vegan Cooking - Jessamine Harvey
Akashic Record Readings - Jenee Louise Hallick
Somatic Movement practice - Nicholas 
Energy Healing - Riana
Yoga - Flow, Yin, Hatha, Kundalini - Jenee, Atma, Riana
Meditative Dance Journey - Jenee Hallick
Story Telling - Akira stander
Meditation Techniques - Jen, Atma, Jenee
Aroma Therapy & other Massages - Guest Therapists
The Artists Way - A process of recovering your creative self - Akira Stander
 Forest foraging, the ancient art of food gathering  - Howard Butcher
Bio's 
ATMA O'Meara
Yoga Instructor/Health Coach
My long journey with yoga began 55 years ago with a number of yoga styles and many teachers guiding the way.
I teach KUNDALINI YOGA (certified in 2000 and the first teacher in the Cape) , YIN YOGA - the perfect feminine consort to the yang practice of Kundalini.
PREGNANCY YOGA - (pre and post partum) as well as mother and baby.
CHAIR YOGA - perfect for the elderly, as well as post-operative and/or people with compromised health issues.
SPIRITUAL COUNSELOR -(5 years as LIFELINE COUNSELOR).
AMERTA MOVEMENT - free dance system. Trained with Suprapto Suryodamo in Java, Indonesia.
Other: Reiki 1 and 2.
KAHUNA MASSAGE (level 1-5)
HEALTH COACH Institute for Integrative Nutrition (IIN), USA
FB : Atma Omeara
IG : @Radiantaging_za
Mail : [email protected]
Cell : +27 828233179
♡