Firefly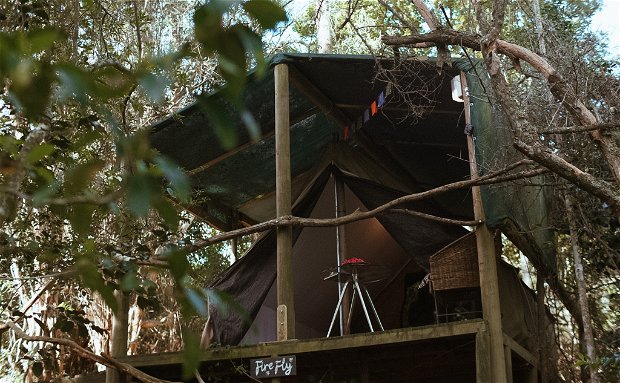 Flutter by with your magic glow, to all the mysterious places nobody knows.
DESCRIPTION: Our old-style retro canvas tents are on timber decks surrounded by ferns and forest, a truly magical back-to-nature experience.
OFFERS: Each tent has a Double bed, a small table, 2 chairs & a shelf. There are 4 separate communal timber huts, with a well-equipped kitchen hut, a toilet hut, and our famous 'Loo with a view' plus a shower hut and 2 showers among the forest trees.