Djembe Woodcutter Cottage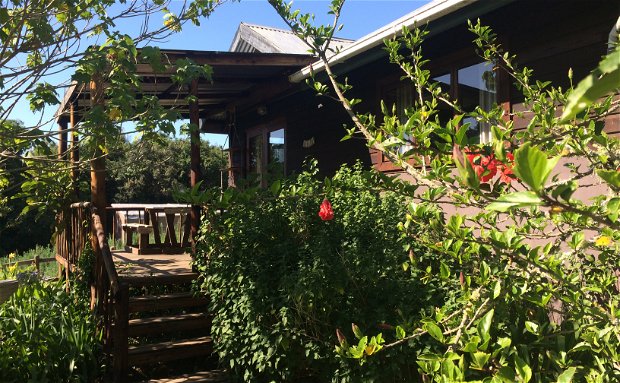 What a sunny delight to wake up to, so rest a while longer with nothing to do.
DESCRIPTION: A rustic quaint semi-detached Woodcutter Cottage (that once were stables for our retired friendly horses). Tin roofed veranda with views over an ancient orchid, playful monkeys, and sleepy sunrises.
OFFERS: A double bedroom with painted cement floor, a bathroom with shower, and a kitchen galley with all you need for a comfy stay. An open-plan lounge with fireplace, quarry tiled floors (with a small sleeper couch for a child). Bright and vibrant and eclectically furnished.